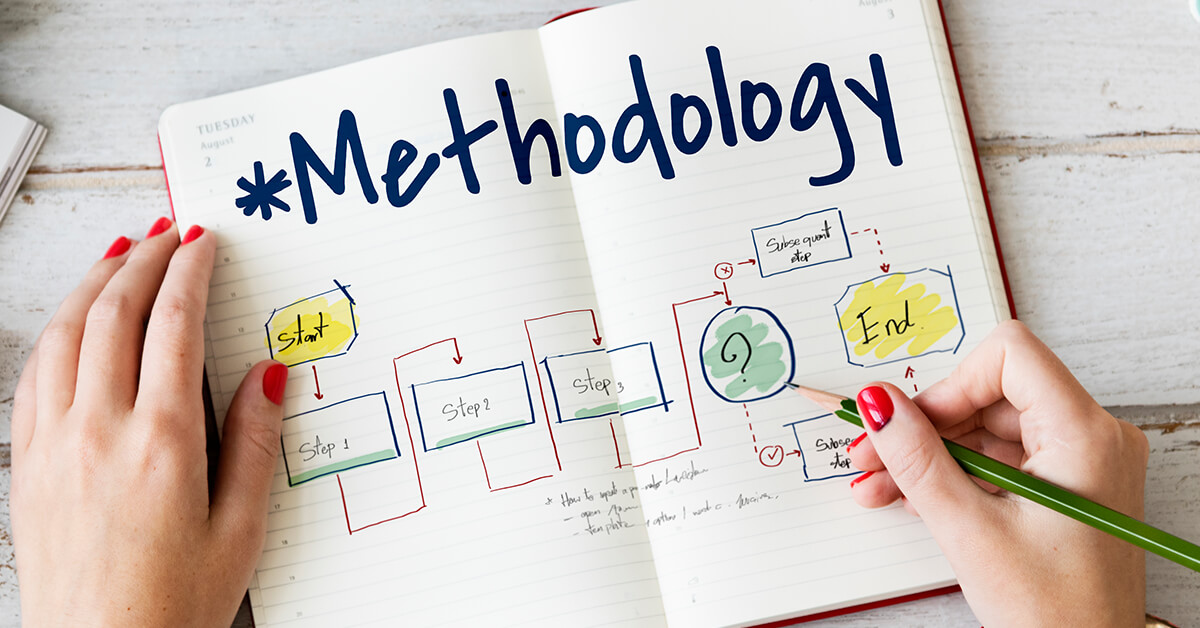 5 Simple Content Marketing Tips to Improve Your Writing Process
We live in a world where everyone is trying to capture the attention of the masses. Whether you are in a position of authority or not, you are continuously bombarded with content. However, while everyone gets the basics of what content marketing is and why it is important, the true challenge lies in creating impactful content.
When executed correctly, content marketing can help you build a brand that is known for its quality and its ability to solve problems. It is the fuel that powers your digital marketing strategy, allowing you to reach your target market and build a brand that people can relate to.
Even so, with all of the hype surrounding content marketing, it's understandable that the quality of the content is overlooked by the quantity. Because of this, we will be sharing a few simple content marketing tips to help you start the process of creating quality content for your business.
Know Your Audience
If you want to successfully market your small business, it is crucial that you know your target audience. There are a number of ways to do this, such as running surveys and doing market research, but one of the quickest and most effective ways to get started is by building a buyer persona.
A buyer persona is an abstract representation of your customer. It typically includes demographics, behaviours, and goals. The data that you gather will allow you to understand what your customers want and need and how to provide it to them in a personalized and targeted way.
It is important to note that a buyer persona is not a personality profile. It is not a generalization based on a few characteristics. Rather, it needs to be detailed and in-depth so you can create marketing content that is specific to your customers. Want to learn more about buyer personas? Check out our breakdown here: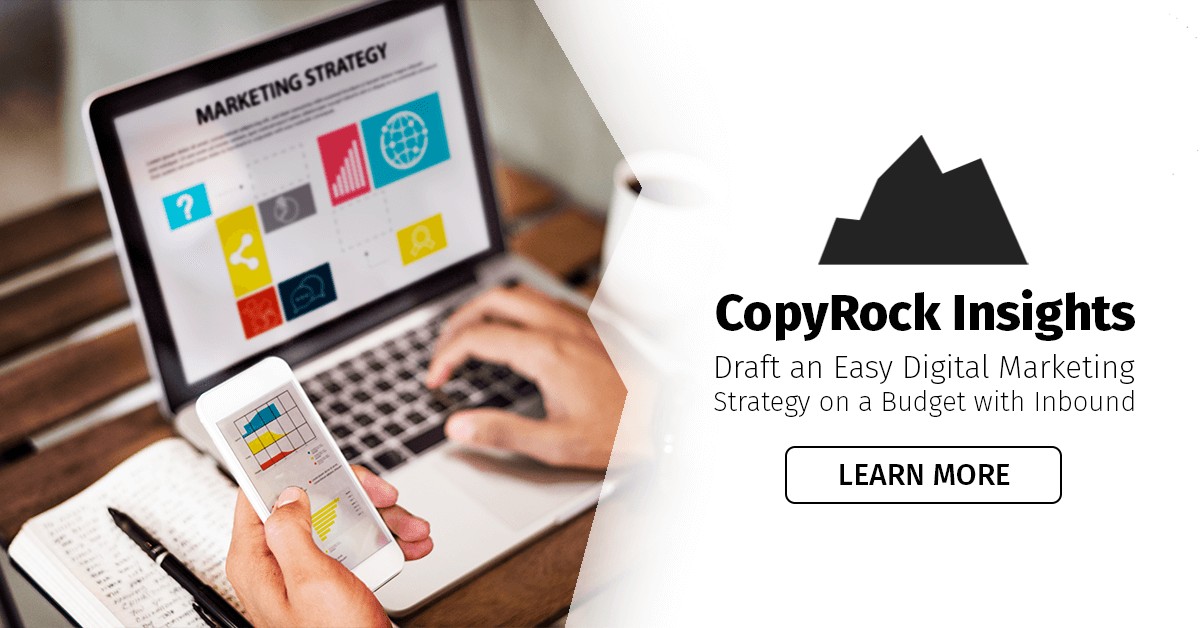 Research Your Topic Ahead of Time
Rather than just blogging on a topic, it's better to do some research first. It will help you generate more blog ideas and be more confident as a blogger. Whether you're writing blog content for your business or for your blog, doing some research on your topic will be beneficial.
Take the time to research what you're going to write about and come up with a successful and appropriate blog idea first, rather than just heading straight for the keyboard and letting your fingers do the walking. To help you achieve this, it will be helpful to come up with a content outline, before you start writing your next blog post.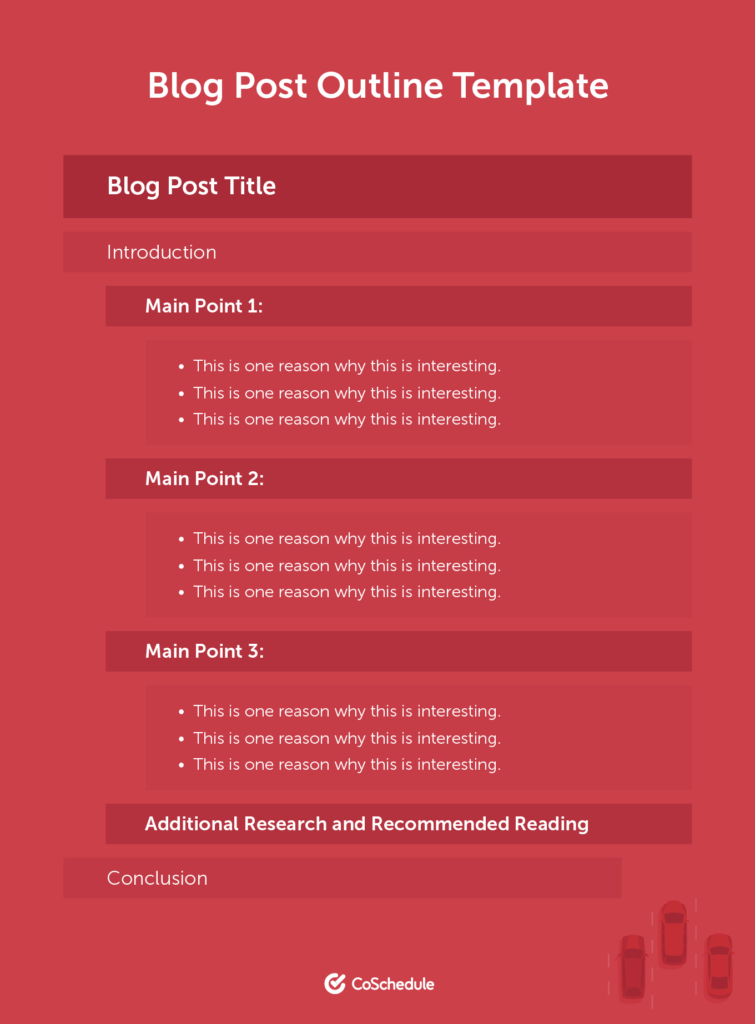 This outline will be your map to success when it comes to navigating the choppy waters of content marketing. An outline will help you stay focused. It, in essence, is your compass towards the destination of a successful blog post. Be as descriptive as you want and need to be but don't forget to map out all the important topics you want to cover.
Support Your Story with Relevant Sources
It's always best to use scientific research as a reference point if you can for your content strategy. It will improve your credibility. Google Scholar is a good starting point for digging up scientific studies. Wikipedia is not as reliable as other sources, and should only be used as a starting point to find more information.
If you can't find a reliable source, don't be afraid to search other places around the web. You can likely find relevant videos, pictures, and audio to further improve the quality of your blog post. The richer the article content, the more likely people will be to share it.
Despite your best efforts, however, every once in a while, you will stumble upon a broken link for some of your sources. Should you do, don't add an URL that is guaranteed to give users a 404 error, or leave it blank. Instead, check whether there is a snapshot of the website available on archive.org and send your readers there to confirm the validity of your claims.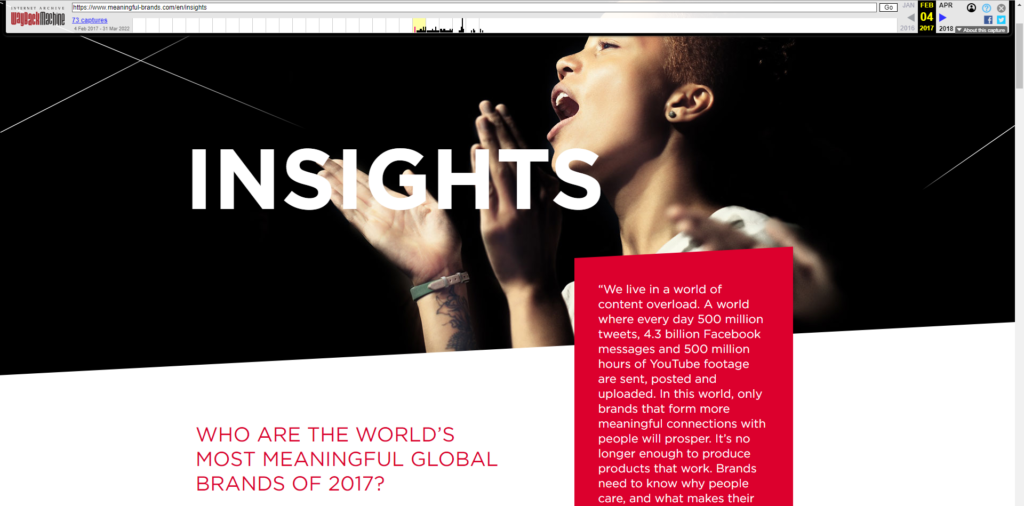 Use Analytics Data to Make Informed Decisions
To craft the best content for your business, you have to have a reliable data source to inform your decisions. Your website analytics offers a ton of valuable insight into the type of content that visitors are engaging with. Considering that most small businesses will only have a single source of analytics data, you need to know how to optimally read and use it.
Your content analytic dashboard is an incredibly valuable tool for tracking your content marketing strategy. It can help you uncover insights about what type of content your audience prefers to read, what they are struggling to understand, and which types of content are converting.
And should you choose to really dig into the details, you can take advantage of even more powerful features, such as heatmaps and user flow journeys. The former will help you get a better idea of what gets read and how much down to the paragraph or sentence, while the latter, of what steps your readers are taking after interacting with your content.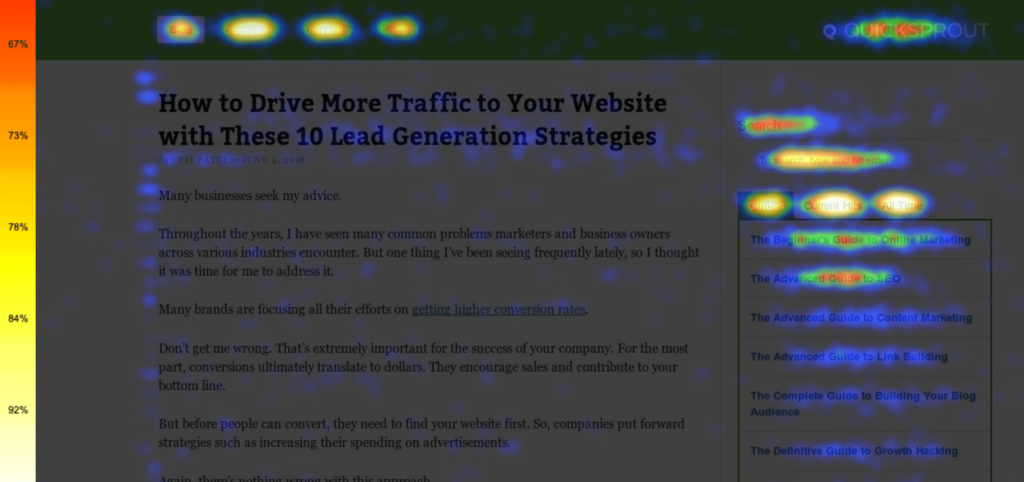 Writing with SEO in Mind
Last on our list but certainly not least is to write content that is SEO-friendly just as it is readable. One of the best ways to do just that is to add keyword research into your mix prior to publishing. And while it can sound scary at first, in reality it is an effortless activity that does not ask of you to be an SEO expert or tech-savvy for that matter.
To put it simply, keyword research is the act of identifying popular keywords you want to rank for that are relevant to your use-case. It is important because it helps you understand what words to use in your content piece that people are looking for during search. Here's a brief list of activities that will help you get started:
Draft a list of potential keywords that are relevant to your topic
Consult the popularity of your keywords with Google Trends or other similar tools
Experiment with different variants of your main candidates to find the best combinations
Go for long-tail keywords (e.g. "content marketing tips for small business")
Apply the keywords throughout your copy and structural elements (e.g. title, headings, links)
And while the list above is far from being exhaustive, following its process is sure to put you on the right track towards optimizing your content for search engines. Just remember to keep the user experience in mind and avoid stuffing your piece with keywords. A good rule of thumb is to keep density between 1% and 2% and up to three occurrences in headings for each keyword.
Bringing It All Together
Despite their simplicity, these five content marketing tips can become major value generators for your writing process. That is because they are meant to help you get better every step of the way – from planning, writing and polishing, all the way to learning from your results.
Just keep in mind that Rome wasn't built in one day and every improvement you make over time is a step in the right direction. Don't be afraid to experiment and fail, either. There is no better way to grow and get better at content marketing than by learning from your mistakes.
That being said, the ball is in your court and it's time to put what you've learned into action. So go out there and start creating quality content for your business, knowing that your approach will be that much better than it was before. And should you wish to further expand your newly gained insight, check out our article on creating authentic content here: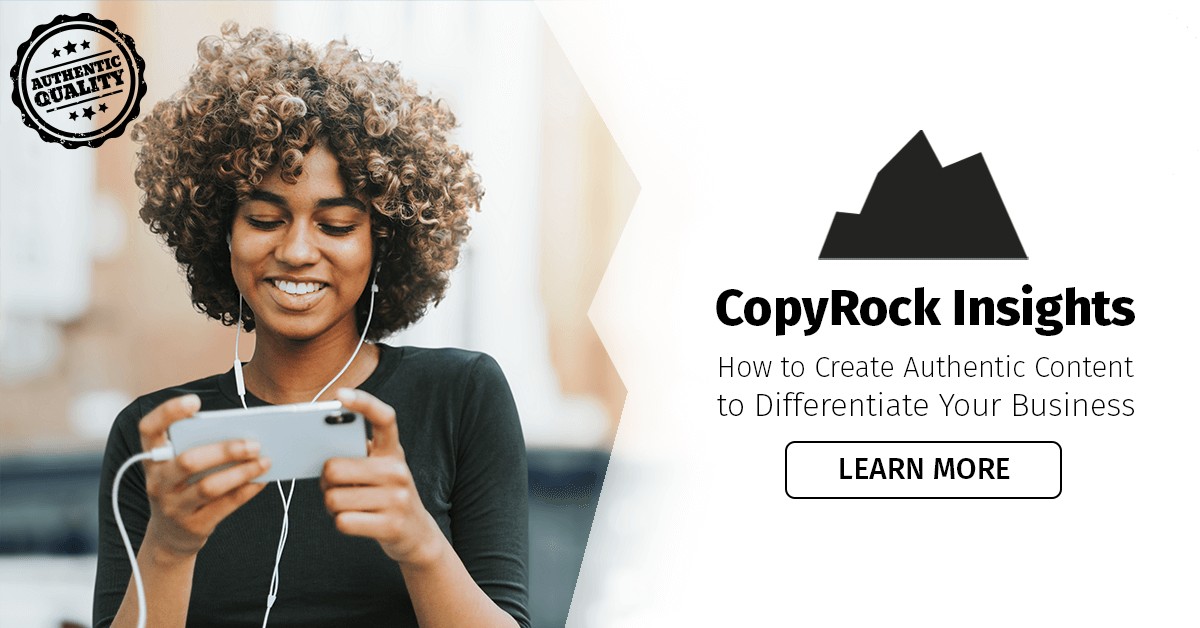 Supercharge your Inbound Marketing with CopyRock
Build a loyal user base and establish yourself as an authority figure in your industry
Secure a steady flow of immersive and engaging technical content for your audience to love
Pick the topics that matter to you the most and get high-quality academically researched articles for your blog
Gain more organic visibility with SEO-optimised content featuring internal links of your choice
Ready to build? Send us your project brief and start building an audience with CopyRock today:

Originally published on CopyRock Insights.
Also available on Medium.
Also available on Pulse.
Also available on TDA Marketplace.