Digital Marketing Strategy on a Tight Budget: How to Bootstrap with Inbound
Nowadays having an established digital marketing strategy is an essential factor for any business. Long gone are the times when only large enterprises stood to benefit from its implementation and smaller players have certainly taken notice.
Thanks to the advent of technology and the latest marketing approaches, going digital is hardly a herculean task anymore. Quite the contrary! All it takes is but a few moments of online research to get started.
Sadly, few truly realise just how accessible the space really is. Instead, they linger in the past, paying adage to myths debunked a long time ago. And no prejudice is more destructive than the claim that a digital marketing strategy requires a large budget.
That is why to help bust this myth once and for all, we will introduce you to some foundational techniques in this article. These techniques are the modus operandi of inbound marketing, whose sole focus is on the customer. Let's start your journey without further ado:
A Customer-Centric Digital Marketing Strategy
Before you take to do anything when it comes to inbound marketing, you must first have a clear perspective of who, what and where your customer is. Otherwise, you doom your efforts to shoot aimlessly in the dark, falling short of any goals set.
To avoid this pitfall, inbound uses a model called "buyer persona." In its essence a buyer persona represents a general customer archetype, despite its fancy name. To give you a better understanding of just how simple it is, please meet Sample Sally:

Sample Sally's persona is composed of six main factors – her background, demographics, identifiers, goals, challenges and how your business can help her. Each of these factors contributes to a better understanding of the audience you seek to approach. They serve as a vital cornerstone for further personalisation.
Keep in mind however that these factors are not set in stone and you can certainly get creative, as long as it serves to your advantage. You can be as detailed as you want when drafting a persona, but more is usually better. Start small, you can always come back to expand your buyer personas.
Laying Foundations with Content
One of the core disciplines of inbound is content marketing. If a buyer persona is the bread, then content is certainly the butter. It is the primary driver for all your efforts in the field that builds on top of any customer insights you discover.
By providing value to your audience with content, you are effectively establishing yourself as an authoritative figure in their eyes. The more trustworthy you are, the more likely customers will be to take the actions you desire. The process is called building social proof, which we will be taking a closer look further into the article.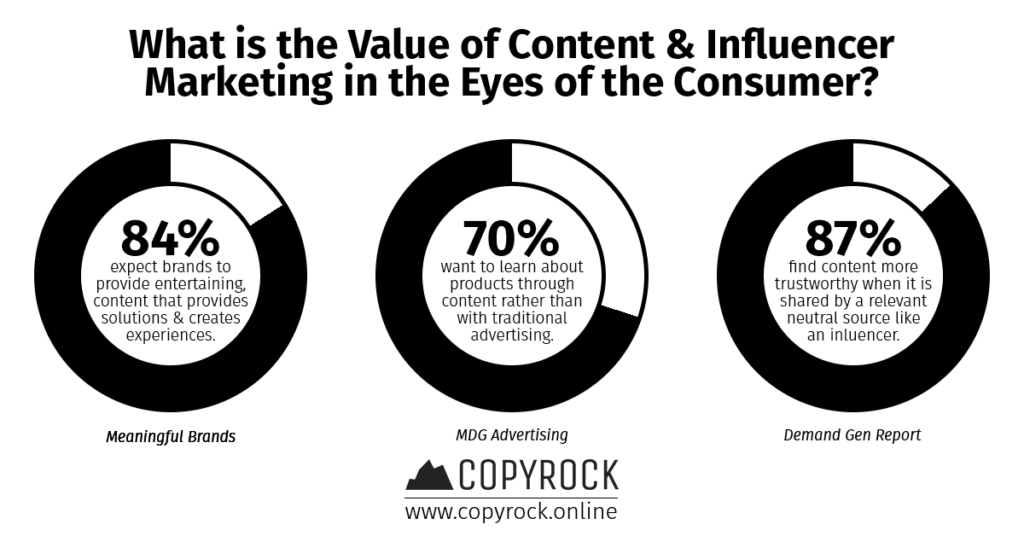 But you are not going to write great content and have it resonate with your audience without understanding them first. Once you know who your audience is and why they are there, you can tailor your entire web experience to suit them. And this is how the magic of inbound works.
Not sure where to start digging for content ideas? Look no further than the buyer personas you have created. Pay attention to their goals and challenges, so you can get them one step closer without the need to sell them anything. This is the gap that the bigger portion of your content should aim to bridge.
Ticking All the SEO Boxes
Contrary to popular belief, you don't have to be an SEO guru to deliver an optimized website experience. Nowadays there are plenty of free tools that will give you a good overview of the technical factors you are lacking in. Both of these are easy to find with a few Google searches.
What is more important to note about SEO however is that in its essence lies no other than the relevant content you publish. Even if you tick all the boxes structure and page speed wise you will still lag behind in the rankings if you lack content. And when it comes to search engines, the longer it is, the better: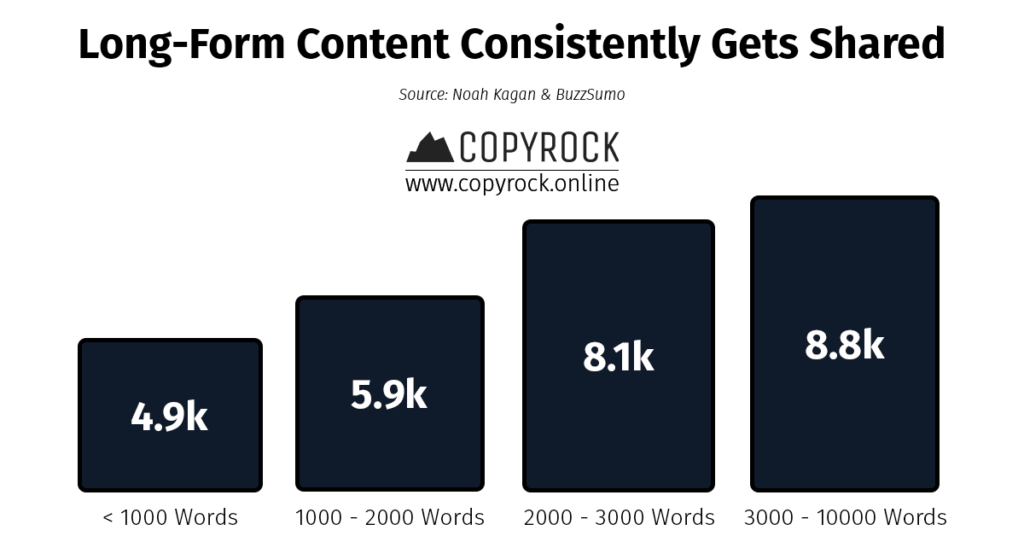 That is why before you start writing, it is vital to take the time to do keyword research. Doing so will grant you immense advantage in optimising each content piece by serving as a pillar for personalisation. Go for long-tailed keywords that have less competition and once you have something in mind, make sure you apply it to all critical structural elements.
This doesn't mean stuffing your keyword in every nook and cranny but rather making sure it is in the spotlight it deserves. If it feels unnatural reading it, just leave it out. After all what both search engines and customers want is a relevant and streamlined experience.
Go Social with Your Digital Marketing Strategy
As noted previously, social proof is more important than ever for a business. Companies simply cannot afford to be shy and must embrace social media instead. This is true not only because it is the best way to connect with your audience directly, but also because it is the most effective means of distributing your content.
Your customers want to interact with your brand on social media, whether they are another business, or a person. And often times it is easy to forget just how impactful these interactions can be. Thankfully, there is plenty of research to remind us: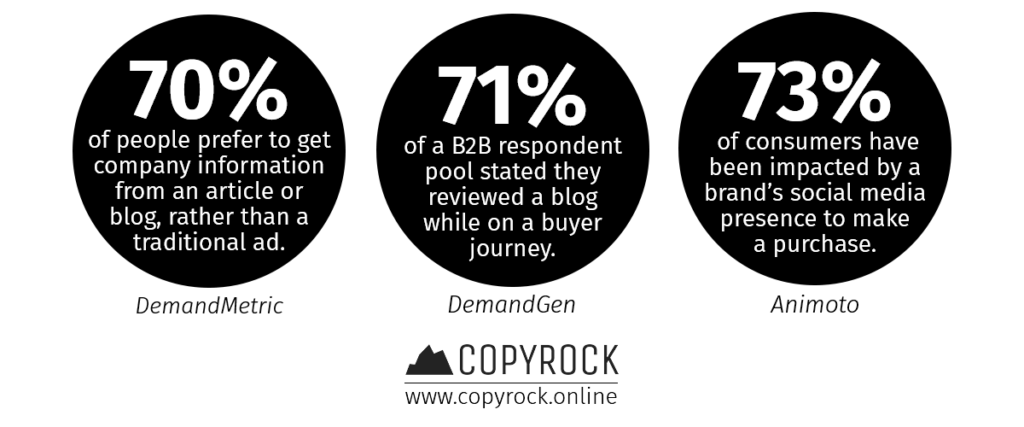 You don't have to establish a presence on every platform out there, just the ones that are the most relevant to your audience. Have a customer base with a knack for public discourse? Then Twitter is a must. Love great photos? Go for Instagram. More businesslike? LinkedIn is your friend!
Not all content will fit every social media platform however, as each of them has its own little quirks. Still, with some quick-thinking, you can easily adapt your message so it is optimised for the platform. Can't post a cool Tweet on Instagram? Sure you can! All it takes is a quick screenshot and some cropping.
This is what makes inbound marketing such a powerful asset in any marketer or business owner's tool box. It provides all the flexibility you will ever need to reach your customers, limited only by your creativity.
And the best thing about it? All it takes is but a few moments of your time. No monetary investment, nor large budget needed. Just you, your audience and your business, as it was always meant to be…
Supercharge your Inbound Marketing with CopyRock
Build a loyal user base and establish yourself as an authority figure in your industry
Secure a steady flow of immersive and engaging technical content for your audience to love
Pick the topics that matter to you the most and get high-quality academically researched articles for your blog
Gain more organic visibility with SEO-optimised content featuring internal links of your choice
Ready to build? Send us your project brief and start building an audience with CopyRock today:

Originally published on CopyRock Insights.
Also available on Medium.
Also available on Pulse.
Also available on TDA Marketplace.