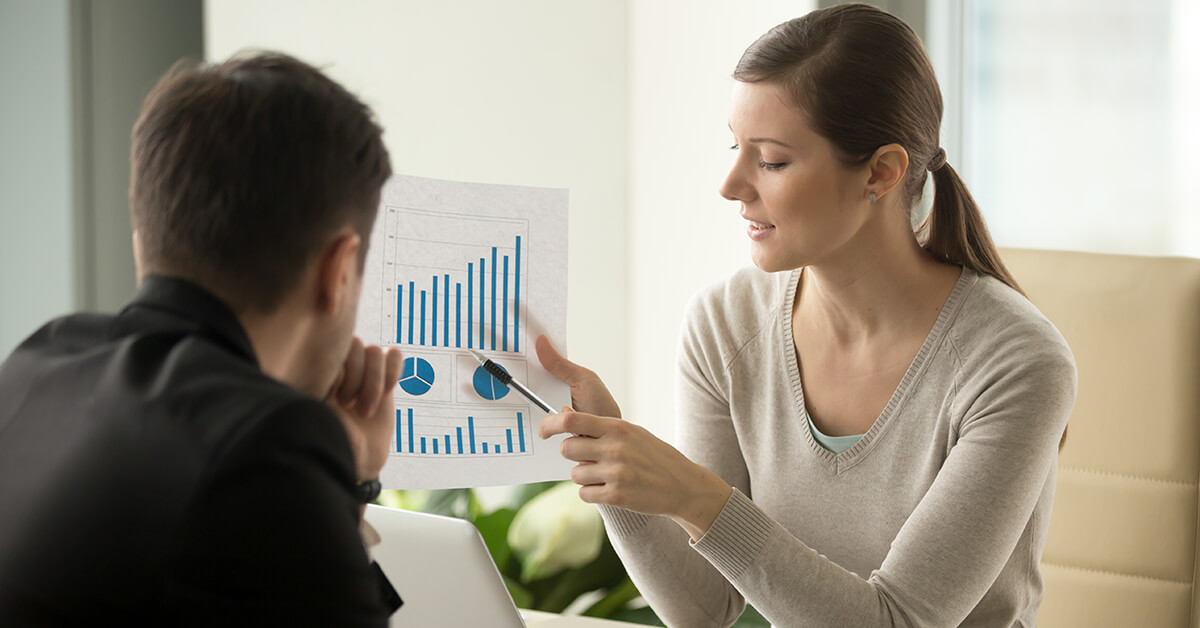 3 Inbound Marketing Trends to Power Your eCommerce Content
Inbound marketing is taking over the marketing world, and it's not hard to see why. By constantly adapting to the ever-changing customer mindset, it delivers consistently, despite no longer being the latest disruptive approach. And while this is great for your bottom line as an eCommerce brand, it also highlights the importance of being up-to-date with the latest direction content has taken.
Long are gone the times when you can just post something and see the results pouring in. Even so, creating quality content does not have to be a herculean task should you leverage data to your advantage. And more often than not, this simply means keeping your finger on the pulse, which is why we will be taking a closer look at some of inbound marketing's most impactful trends of recent:
Value-Driven Content
Before we start it is important to note that inbound marketing of which content is part of is based on the idea that prospects find value in what you offer and choose to take the next step. To put it bluntly, this means that by attracting potential shoppers through the process of content discovery, eCommerce brands can unlock more potential business.
But nowadays, customers are inundated with information, which can make it difficult for many companies to rise above the noise. Content is king in the age of social media, yet quite tricky should your audience be constantly bombarded with information. It simply won't be enough to just create content – it has to be noticeable in order to capture your audience's attention.

According to a research piece by Gallup, there is a 23% difference in profitability between customers who are engaged and those who are not. This means that in general, consumers will be less likely to engage, or share information with brands that provide mediocre content. People do not want to feel like they are being sold to. Rather, they want to feel like you are making an effort to help them by giving them something of value. But most important of all, they want to feel you understand them.
Inbound marketing requires you to think like your customers so you can create value by delivering content that is relevant to their wants and needs. Should you fall short in doing that, you won't be able to foster strong, lasting bonds with your audience, build credibility, or leave a lasting impression. It is only when clients take a central place in your content strategy that your brand can start building the positive relationships that will pave the way to success.
Live Content Streaming
Video has been growing in popularity as the go-to form of marketing. Consumer's attention span is shrinking and it's hard to hold their attention these days, but this hasn't stopped brands from advertising with videos across the web. Whether it's an explainer video or a customer testimonial, video has become one of the most effective ways to market your brand. The format is so successful because it is quick, easy to digest, and can be embedded onto other social media platforms.

Video marketing has come a long way since its beginnings and consumers are used to video content now, as marketers take full advantage of the fact. But not all video is created equal and live streaming is becoming a popular choice for eCommerce brands. In the last year, we have seen a significant increase in the number of companies using live video and webinars to promote their products and services.
The premise is simple: by streaming live, a business can connect with its audience, and overcome the natural barriers of a cold email or a hard sell. This can be an innovative approach to generate a lot of buzz that is both authentic and interactive. And the best thing about it? It allows you to skip the extensive production process that usually comes with rendered video and focus on your audience.
Companies like Facebook and HubSpot have been promoting their webinars with great success. The same trend can be seen on Twitter as well. In fact, a recent study found that 73 percent of B2B professionals now use live video as a means to connect with their audiences. The percentage is even higher for B2C companies.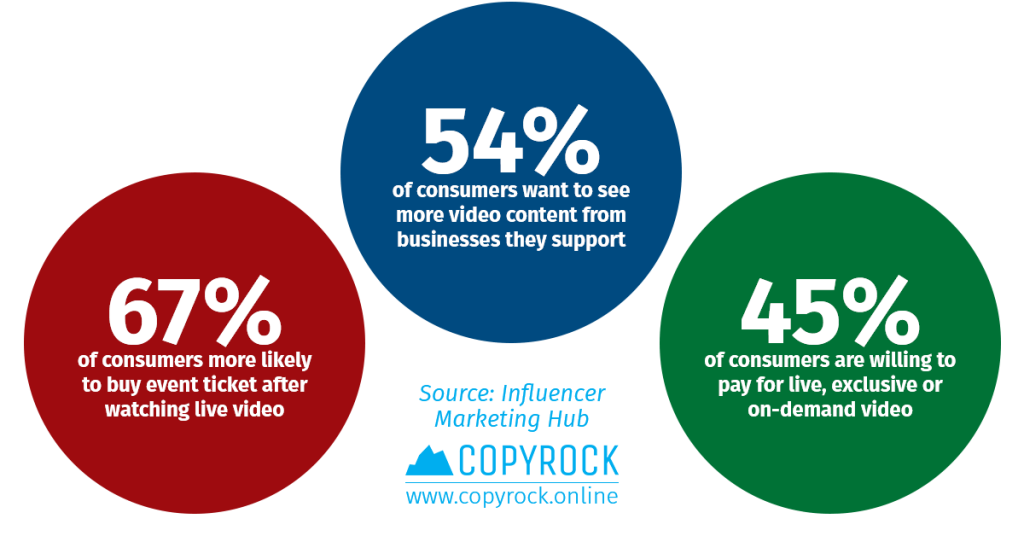 User-Generated Content
User-generated content (UGC) is content created by customers and provides a good way for businesses to promote and advertise their products. Because it is produced by consumers, it is considered to be more relevant and authentic than commercially produced content, thus more effective at getting the message across.
Coupled with the rise of social media, UGC has become a mainstay of eCommerce content marketing. The reason for this is outlined in a BrightLocal study, according to which a whopping 79% of people trust online reviews as much as a personal recommendation from a peer. This number is quite significant and presents an incredible opportunity for you to take advantage of.
Creating potential touchpoints for your users that allow them to share their own content on your website and social media can do wonders for building relationships. Not only are you able to accumulate valuable organic third-party content by doing so, but also create memorable experiences for your customers, while generating priceless social proof. But when it comes to social proof from UGC, there is no better approach than influencer marketing.
Before influencer marketing became a part, brands had been successful because of word-of-mouth. The saying goes, "I read it in the newspaper so it must be true." But marketers have realized that this is no longer enough. There's simply nothing that will match the effectiveness of a real person with a real-life experience to vouch for a product. Users trust their influencers' social proof immensely, more than any other factor.
That is why Influencer marketing has been a major source of revenue for brands. As per a research piece by Convince and Convert, there is a staggering 11x difference in ROI between the results from influencers and banner ads. It just goes to show that customer opinion and public relations continue to remain the most significant driving factors for consumer purchasing.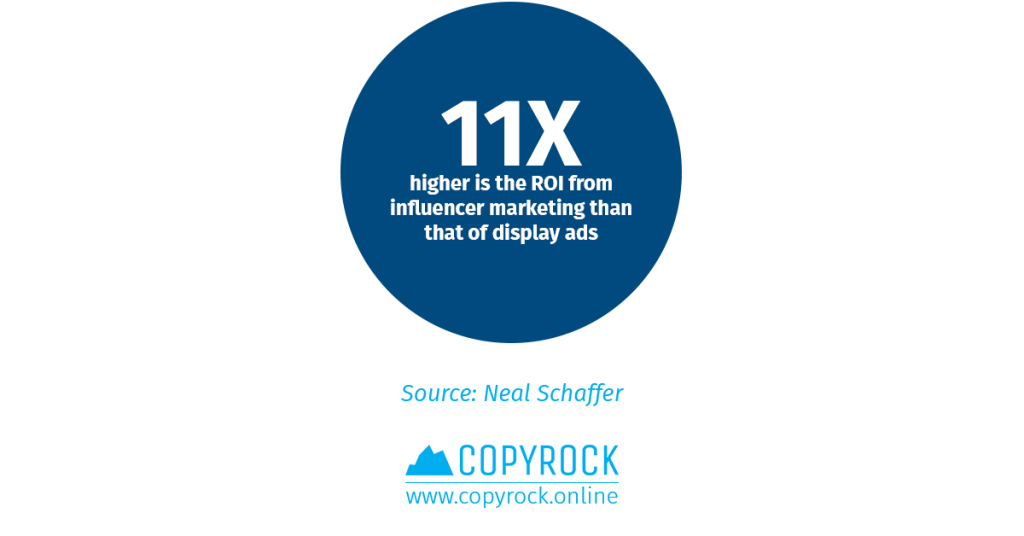 Despite the valuable insights we have gathered up to now, there is one remaining takeaway that is not as explicit as the trends we reviewed already. While being separate developments with each having its own microcosm, it is important to note that the three do not exist in a vacuum. Instead, they are all essential moving parts in the inbound marketing "machine" so to say. What brings them all together however is the customer-centric approach that serves as fuel for everything inbound.
To maximise the results from its initiatives, it is vital for an eCommerce brand to apply all the lessons learned so far in a comprehensive strategy, built around the key features shaping its audience. That is why perhaps the most significant highlight from this article doesn't come with its own heading, but rather in a wrap up:
Content marketing isn't about your brand. It is about your audience.
Supercharge your Inbound Marketing with CopyRock
Build a loyal user base and establish yourself as an authority figure in your industry
Secure a steady flow of immersive and engaging technical content for your audience to love
Pick the topics that matter to you the most and get high-quality academically researched articles for your blog
Gain more organic visibility with SEO-optimised content featuring internal links of your choice
Ready to build? Send us your project brief and start building an audience with CopyRock today:

Also available on TDA Marketplace.