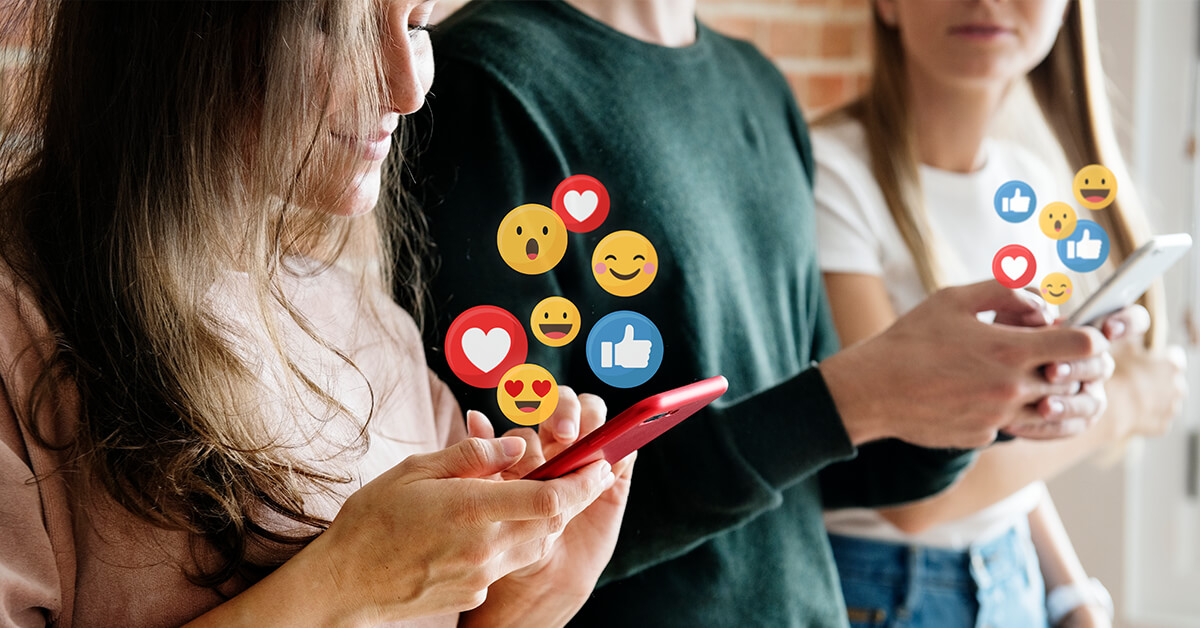 Stories in Social Media: Getting your Message Across with Short-Form Video
The stories format has been making steady waves in the world of social media as of late. Originally invented, by Snapchat and further amplified by Instagram, these short-form videos have managed to extend to nearly every top platform. And naturally, such explosive growth cannot be attributed to pure chance.
Quite the contrary in fact, as roughly 1.7 billion profiles use the exact same format daily to generate buzz for their brand, or foster engagement from their audience, according to research by 99 firms. That is why it should come as no surprise that stories are set to overtake feed posts as the go-to method for communicating with customers worldwide.
All of this originates from the unique selling point that stories have the tendency to break through the usual clutter that comes with article-based posts. Doing so presents an incredible opportunity to stand out from all the noise we are accustomed to, by eliminating the need for time-consuming content discovery.
Stories in Numbers
While there is certainly a high interest in social media stories, as noted previously, does the same apply to the results businesses are looking for? Findings from a study conducted by Marketing Land show just that, as 15% to 25% of Instagram users tend to swipe up on such content. And to be more specific, fashion brand Gap managed to generate a 73% better campaign CTR, a 17-point increase in ad recall, and a 4-point one in message association after implementing it.
This clearly shows an unprecedented amount of interaction fostered by using stories for your business, but there is more. A research piece by Social Insider indicates that posting up to 5 stories per day can increase a brand's retention rate by as much as 70%. This further highlights the importance of using stories as a regular social media strategy for your company.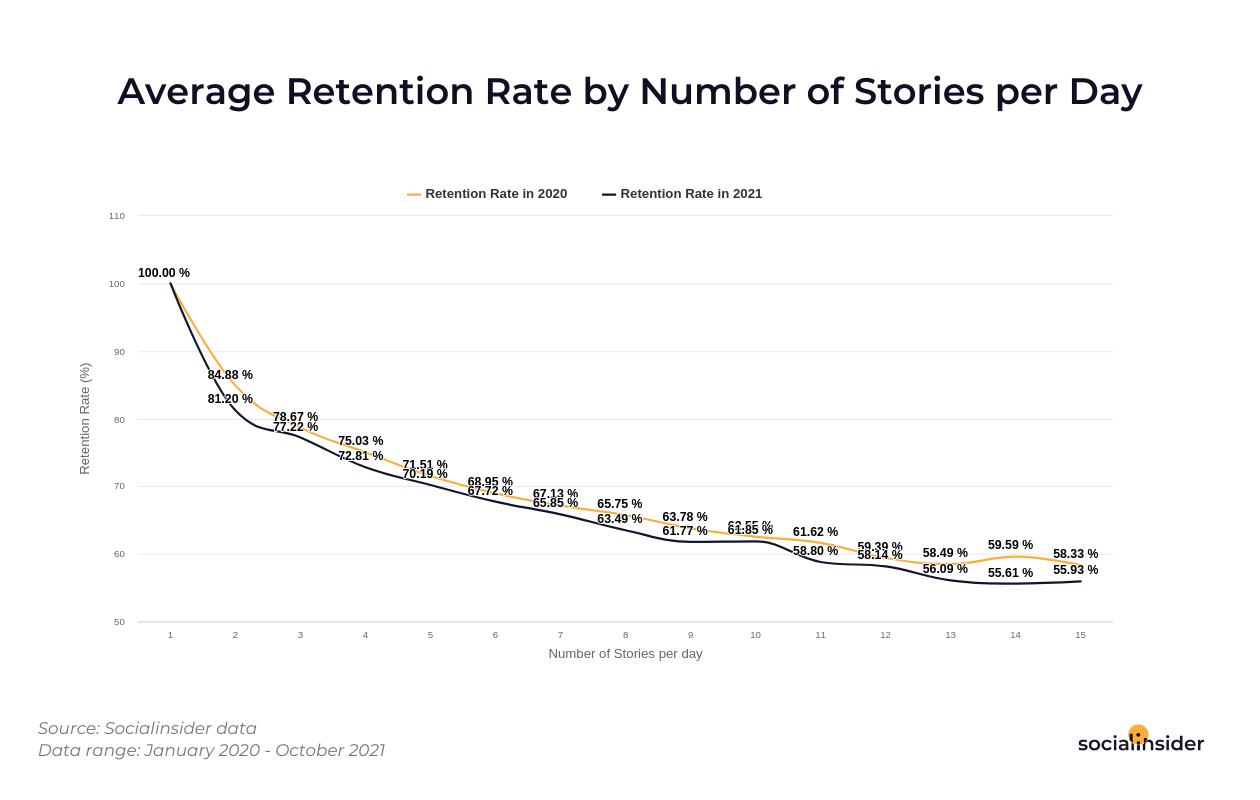 The same applies to generating leads. Despite stories lasting for only 24 hours, there is a hidden advantage that is not as apparent at first sight. Because stories are not only displayed to people that follow you, they are also quite discoverable. This creates another great opportunity to reach out to a larger audience than you normally would with just feed posts.
Building-Up your Brand with Stories
When it comes to the world of social media marketing, stories play a vital role due to the fact that they are a great way to showcase your business and what it offers. This is especially true for Instagram, where in general people interact the most, which means you are already taking advantage of prime-time exposure.
At the same time, this also creates an opportunity to directly communicate with your audience, allowing you to get a better understanding of what they are looking for while doing so. Asking questions, doing polls and other means of obtaining information from your customers can be the perfect means of gaining valuable insights for your business and connecting with your shoppers at the same time. Here are a few successful examples from Social Insider: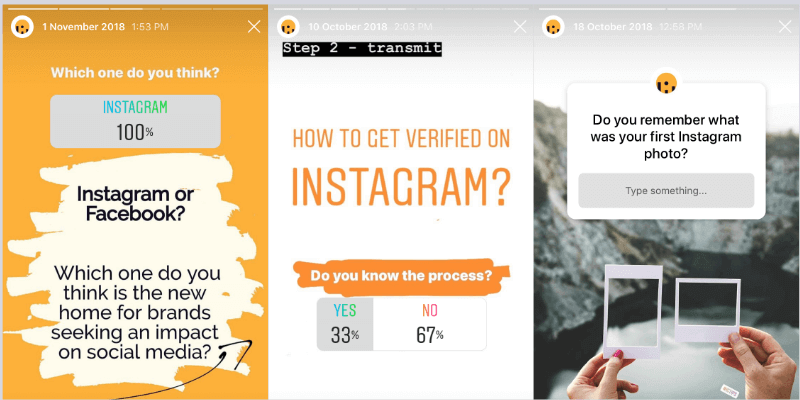 And the more followers you have the easier it gets. Sticking to the example of Instagram, once you manage to reach a follower-base of 10 000 or more with a business account, you will be able to unlock more amazing features for your stories just as well. Doing so will give you access to swipe-up links, thus allowing you to implement outbound Call-to-Actions (CTAs), driving leads to your website. But most important of all to consider here is that all of this comes free of charge, except for the labour costs involved in producing an image or video with a particular message.
Making the Most Out of your Content with Stories
While stories are a great way to optimize your reach, they also present an incredible opportunity to maximize the impact of your content as a whole, especially looking at long-term performance. Even if stories tend to have a 24-hour lifetime being live, this does not mean this is the end of their usability. Thanks to Instagram and Snapchat's features you will be able to archive stories and by doing so, repost them further into the timeline to remind and return your audience to the value they bring at a later date.
The same applies to feed posts like articles and other such content that was already posted before. Using stories to transform the messages presented previously via other mediums offers a chance to repurpose blog posts and distill them in an easier to grasp format that is short-form video. And by adding a swipe-up link to the original blog post you will be effectively bringing a new life to long-forgotten content and generating valuable leads doing so.
But why stop there? Have a great influencer content piece that you made in the past whose shelf-life is long overdue? Bring it back into the spotlight it deserves, by featuring some of its key takeaways with the story format. And don't forget to tag the content creator behind it in the post to not only get a higher reach because of it but also for a chance for further distribution by having them reshare it with their audience.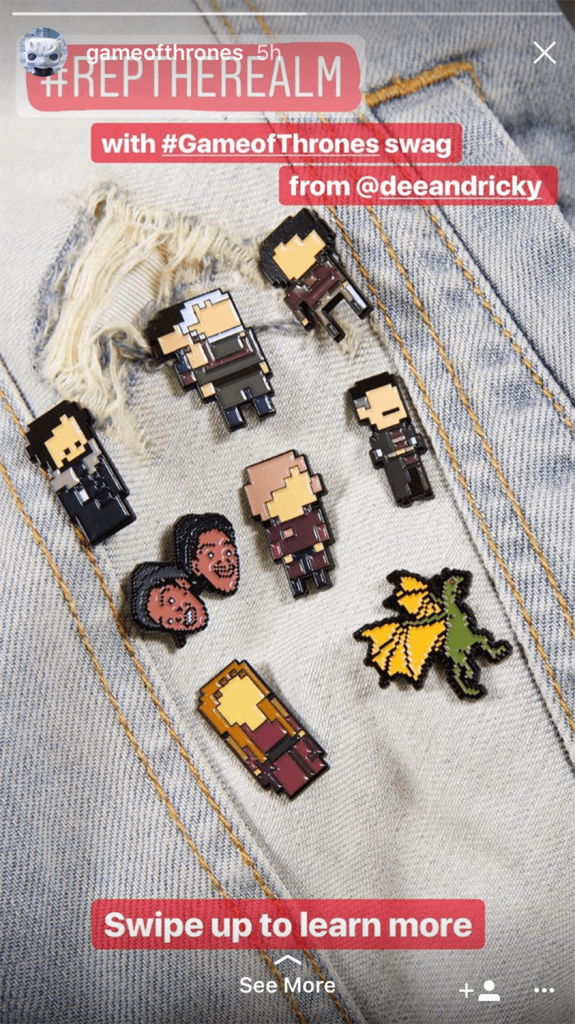 Knowing all of this should make it clear that the stories format on social media is not only here to stay, but also bears the potential to be a vital strategy to help you and your brand stand out. It's time to make your first steps in adopting social media stories as a regular part of your strategy. Ready to build?
Supercharge your Inbound Marketing with CopyRock
Build a loyal user base and establish yourself as an authority figure in your industry
Secure a steady flow of immersive and engaging technical content for your audience to love
Pick the topics that matter to you the most and get high-quality academically researched articles for your blog
Gain more organic visibility with SEO-optimised content featuring internal links of your choice
Ready to build? Send us your project brief and start building an audience with CopyRock today:

Also available on TDA Marketplace.