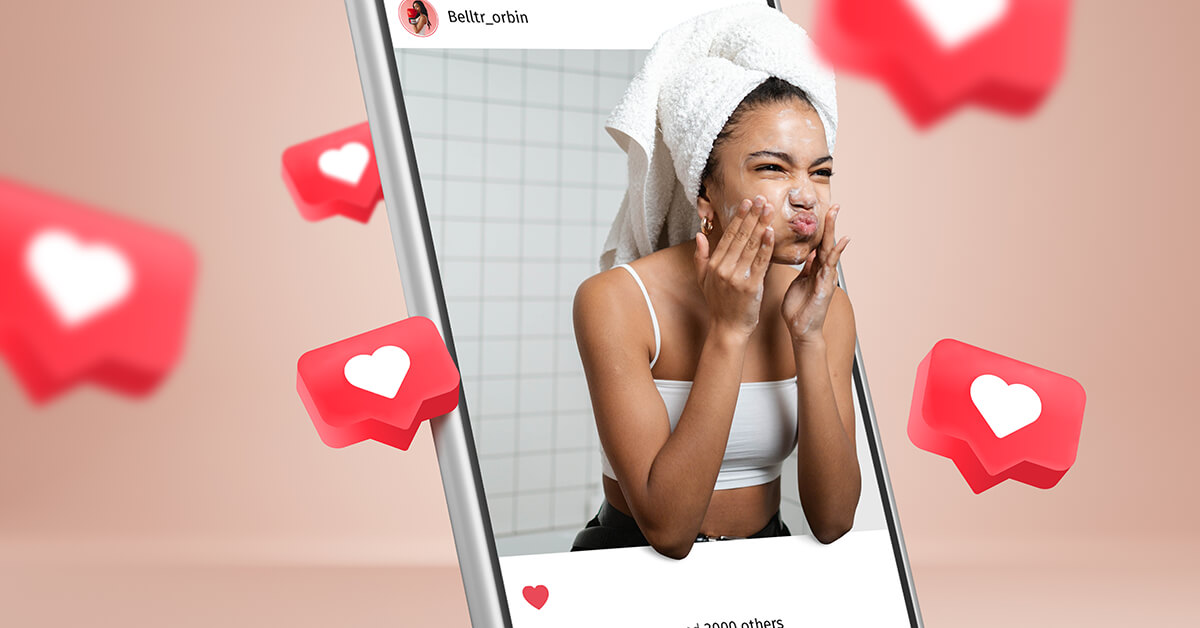 The Secrets of the Instagram Algorithm
When it comes to social media algorithms and the way they work to rank your content among countless other pieces there is a great deal of mystery. More often than not companies tend to do a great deal of guesswork in adapting their posts to the latest changes that resemble crystal ball scrying more than it does the scientific method.
But the fact of the matter is that most businesses have neither the time nor the resources to engage fully in conducting effective research into the topic, which creates a huge void that is hardly filled at all. Fortunately for everyone, however, Instagram has taken noticeable steps to decrease the obscurity surrounding its algorithm in a blog post that clarify the core concepts.
Perhaps the biggest takeaway in understanding the ranking process is that there is not one, but many algorithms that are involved. But knowing this is hardly enough to generate sufficient insight for you to base your social media strategy upon, so let's do the needful and take a closer look at the specifics of content ranking on the Instagram platform:
Four Factors for In-Feed Post Success
Shedding more light on the way its in-feed algorithm works, Instagram has identified four main factors that impact the position of your content in their blog post about it. The list is available below and we will take a closer look at each to further clarify the details:
Post-Related Data
Poster Information
User Activity
Interaction History
Post-Related Data
The first step for the Instagram algorithm is to determine the specifics of your content in general. At this stage, its goal is to answer questions on whether your content is a photo or a video, the time it was posted, and the number of engagements it has generated. While it is easier to understand the logic behind the latter two queries that highlight the goal to prioritise recent and engaging content, the first may not be so explicit.
To further understand why it is important for the algorithm to know whether your post is a photo or a video, we need to look no further than the words of Instagram Head Adam Mosseri, who clarified that the platform is no longer focused on photo-sharing. Instead, it intends to focus more on short-form video, following the success stories of competitor apps like TikTok and YouTube. That is why it should come as no surprise that the platform will prioritise the exact same type of content to its users, resulting in higher engagement rates across the board.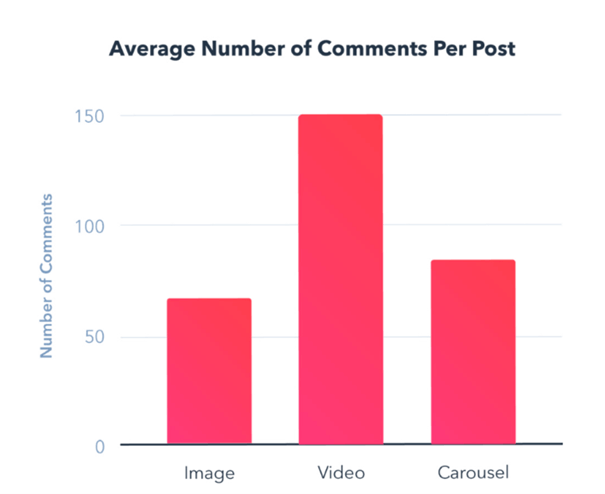 Poster Information
In an age when social media has become a driving force in customer behaviour and an influencer endorsement can generate an incredible amount of buzz, it should be easy to understand why Instagram cares so much about who the poster of a particular content piece is. Here the algorithm mainly analyses the relationship a user has with the publisher's profile and how relevant they are.
Digging into the details of a user's activity the ranking process gauges how interesting a poster may be, as well as the velocity of interaction from other users, in terms of engagement frequency and volume. Apart from that, it is also vital for the algorithm to understand whether the original publisher can be classified as a friend, or a brand since the platform tends to favour organic content from your peers.
User Activity
As we got to know from the previous factor, user activity takes an important role in determining post rankings. But while the link between poster and activity was already identified, there is more to its role than that. That is why at this stage, it is vital for the algorithm to understand the connections between a user's content preferences and the characteristics of a particular piece.
For example, if a user has a tendency to prefer video posts over image and carousel ones, their feed will be filled with that content type. The same applies to other characteristics of the piece in question, like the interests vertical and the format altogether. To put it in a better perspective, a user will be presented with more fashion tips and tricks types of content at a time they are most active, should that be what they interact with the most.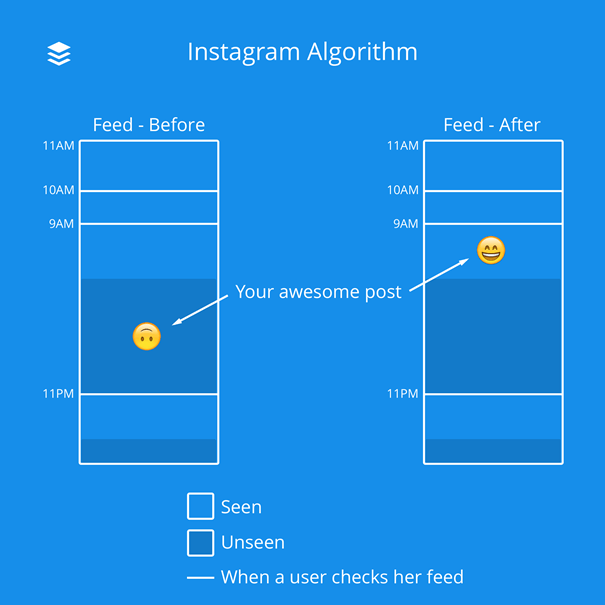 Interaction History
Last but certainly not least, is another look into user activity from yet another perspective – this time in a historical manner. At this point, the algorithm looks into even the most minute of details, as a final determinant of post rankings.
Some of the most important factors for this step of the process is to understand how a user engages with the content in terms of key metrics like:
Time Spent, or how long will a user interact with a particular post
Like & Comment, or how likely is a user to engage and whether this is typical for them
Save, or what the chance is for a user to save the post in question
Profile Tap, or the odds for a user to examine the poster's profile after seeing their post
3 Tips & Tricks to Boost your Content's Position
Even if the factors used to determine post ranking gave you plenty of food for thought already, there are some key takeaways that do not derive directly from them, thus easy to miss. Rather than being based on the process, these insights come primarily from the experience that comes with trial and error.
Optimising Content with the Help of Analytics
Speaking of trial and error, there is no better way to take advantage of this than the regular use of Instagram analytics. They say knowing yourself is the first step towards success and the same applies for your social media strategy. Nobody can understand your business better than yourself, so extracting priceless information from the key metrics that Instagram offers your account can certainly make the difference.
So, before you make any important decision, ask yourself whether it is based on data. About to press that publish button on a post that favours a particular gender? Check your audience composition if that will be a good move. Not sure if a more informal content piece is worth the risk? It surely will be if your follower base is on the younger side. Wondering what the best time to post a particular piece is? Tailor it to the time frame with the most interaction. All of this will be available in the Instagram analytics interface.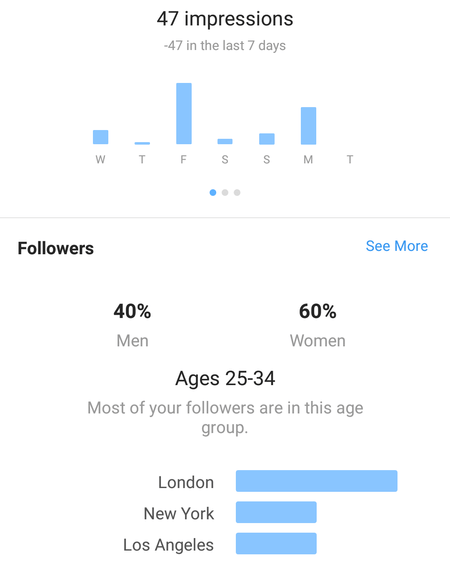 Fostering Conversations with Captions & Comments
Nowadays social media platforms take extraordinary steps to promote conversations when it comes to content. Long gone are the days when brands can engage in one-way communication and generate positive results. Instead, content pieces need to foster an interactive environment for its users that can generate discussion. And the more it does so the better.
And this is exactly what you need to seek when you are publishing content. Adding an interesting Call-to-Action is certainly a good starting point, but you need to take it further up a notch if you wish to stand out above the rest. Show your "human" side as a business, by responding to user comments in a manner that corresponds to your brand's voice. Doing so will create even more touch-points with your followers, without even creating a new content piece. Now isn't that handy?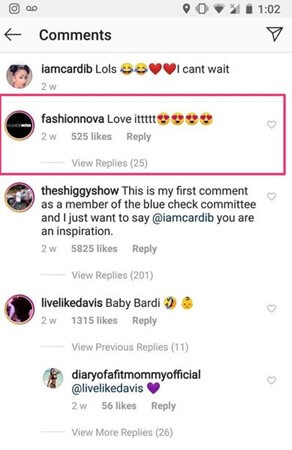 Building Engagement with User-Generated Stories
As noted previously, the algorithm tends to favour organic user-generated content (UGC) than that of brands and businesses in general. This highlights the importance of using such posts, as part of your overall Instagram marketing strategy. But while implementing influencer content can be a tedious process for many, it is not the only source of UGC that you can tap.
Give your followers a chance to have their 15 minutes of fame, by resharing their posts as a story. Doing so will not only give you plenty of buzz because of your good deed but will also help rank that content better overall. And the best thing about it? You need to do hardly anything more than a tap of a few buttons to take advantage of the boost, but a cool caption can certainly make it better.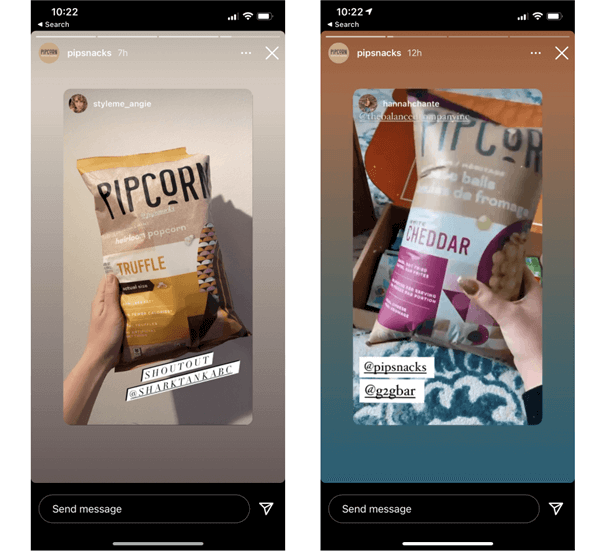 That being said, are you ready to take the next step in leveraging the secrets of the Instagram algorithm? The time to build is upon you. Make the most out of it with CopyRock.
Supercharge your Inbound Marketing with CopyRock
Build a loyal user base and establish yourself as an authority figure in your industry
Secure a steady flow of immersive and engaging technical content for your audience to love
Pick the topics that matter to you the most and get high-quality academically researched articles for your blog
Gain more organic visibility with SEO-optimised content featuring internal links of your choice
Ready to build? Send us your project brief and start building an audience with CopyRock today:

Also available on TDA Marketplace.